NEW IN
Erommy provides greenhouses for low cost. Free Shipping on All Items! 
Wide Range of Greenhouses Kits for New & Experienced Home Gardeners, perfect for extending growing season and protecting plants.
We Offer High-Quality Greenhouse Kits For Sale. Hardware & Parts Included.
SALE : $15 OFF
CODE: GREEN15
|
Keep Plants Cool All-Summer!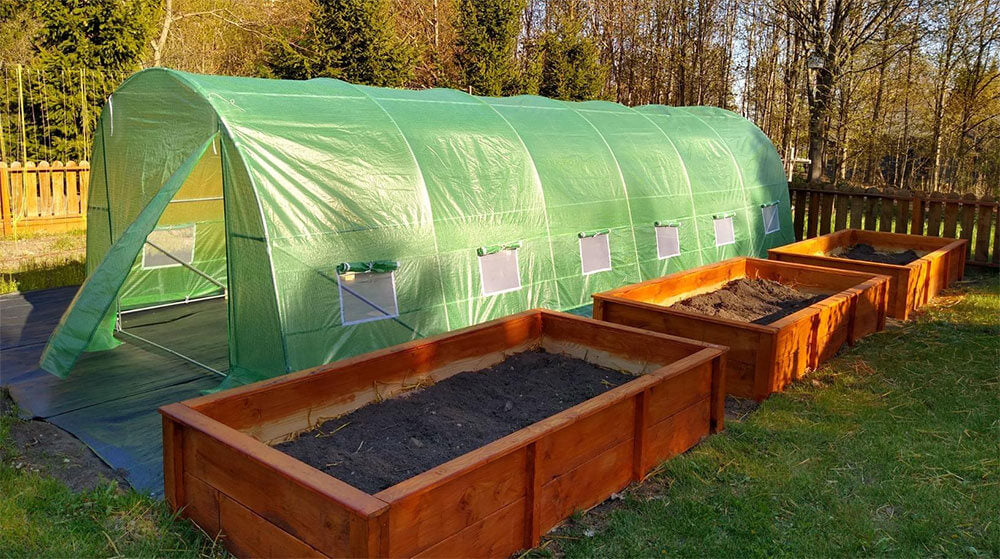 A Good Choice for Plant Gardening
 This splendid polycarbonate greenhouse is built for plant gardening all year round! Wherever you live, this heavy duty walk-in greenhouse will improve the growing situation for the plants inside. Strong aluminum alloy construction and the high-quality polycarbonate board can protect your plant from fierce wind and sunlight. This item will make the internal environment a more productive growing season. Two vented rooftop windows are attached for better air circulation for your plants! You can ground it in the soil for more stable use in windy days with detachable galvanized steel base. Its upgraded drainage system makes it possible to use in rainy days. It fits all your demand about a greenhouse!


Find A Warmest Home for Your Plants!
Erommy walk-in tunnel greenhouse is supported by a heavy-duty steel frame.
Even in undesirable weather, it's the warmest harbor for your plants. Also, the frame is galvanized, strengthening its ability against rust.
On the outside, the durable and waterproof PE cover blocks most of the UV light, thus creating your plants a fine growing environment.
We have also opened more windows to increase the ventilation rate.
Don't hesitate, let this greenhouse help you with gardening!
Showing 0 of 0 products
No products found
Use fewer filters or clear all